A vacation club in Mexico could provide you with all the benefits of owning a timeshare at a lower cost – that is, all the privileges with less of the hassle. Such vacation clubs in Mexico welcome those who already own timeshares, certainly, but are not restrictive and happily welcome those who don't own a timeshare! Here are the main benefits of joining a vacation club in Mexico!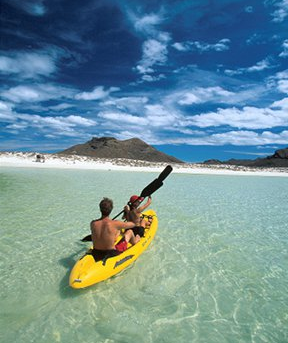 Benefits of Joining a Vacation Club in Mexico
Value for Money
Like for like, the cost of getting the same quality accommodation as you do as a vacation club member from a hotel is much lower. Likewise, the suites and rooms offered by vacation clubs in Mexico tend to be more spacious and have all the modern creature comforts that hotel rooms might lack. The average unit at a vacation club in Mexico will have a kitchen (which limits the cost of eating out), a lounge area and they may even have laundry facilities! A timeshare or vacation club property will be more likely to accommodate a large family in ease and comfort. Another benefit of joining a vacation club in Mexico is that, unlike owning a vacation home outright, you are only financially responsible for the times at which you are in the unit.
Freedom and Flexibility
Joining a vacation club in Mexico can offer a huge amount of freedom to its members. This level of flexibility is achieved by the points system that vacation clubs in Mexico often have in place. The points system allows those who don't have timeshares to enter for trade to become members by buying points that are equivalent to the value of one full timeshare unit for a set period. With these points you can choose which dates, units and resorts you want for your vacations. These points can often be used to cover pre-paid services such as in suite chefs or butlers and all inclusive meal plans too! Some vacation clubs in Mexico will even allow you to bank or borrow points to ensure that you can manage your vacations to suit your needs every year!
Great Locations and Accommodations
Every time a new resort opens up and is added to the inventory of a well known vacation club in Mexico, you can be safe in the knowledge that expert prospectors have spent time researching the perfect location for it. As a result some of the best locations are available when you join a vacation club in Mexico. Locations like, Puerto Vallarta and Cancun, both of which boast a mind-boggling 300 sunshine days a year, all have vacation clubs and resorts within their city limits! Likewise the accommodations available through vacation clubs in Mexico tend to be decorated and equipped to a higher standard than those available in hotels. They are more likely to have high-end furniture, appliances and be designed stylishly!
The benefits of joining a vacation club in Mexico are bountiful and, very often, different for each person. But the freedom, flexibility, value for money and the joy of spending time with your family in some of the most beautiful places in the world… these are universal advantages and the all come with a vacation club membership!