Are you planning your next Club Caribe vacation to Villa del Palmar Cancun and thinking about bringing the whole family? You will be glad to hear that Villa del Palmar Cancun is bursting with things for families to enjoy at the resort. Check out Club Caribe's top 10 family activities at Villa del Palmar Cancun.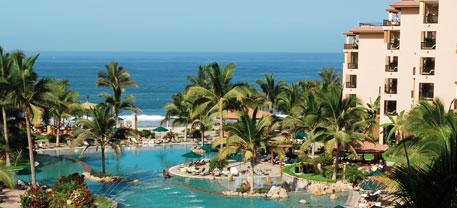 1. Fun at the beach
Club Caribe's top 10 family activities includes having fun at the beach. As Club Caribe members, you will be able to use the paddle boards, snorkels and kayaks free of charge. Don't forget to borrow life-jackets for your children.
2. Kids Club
Join the staff at the custom built kids club for a host of activities especially designed for children aged between 4 and 11 years old. There are some games in the Kids Club for young children and babies, but all infants must be supervised by a parent. The Kid's Club have a full program of activities as well as access to board games, DVDs and computer games.
3. Mexican Night
The Mexican Night is a great family activity. You can enjoy the Mexican buffet from 6.30pm followed by a show, which is either a Pre-hispanic Mayan performance or a Mexican Folkloric dance show.
4. Kids Splash Playground
Club Caribe's top 10 family activities include playing in the especially designed kids pool with splash pads and water fountains. There are loungers by the kids pool too if you would like to set up camp there for the day.
5. The Waterfall Bridge Pool
One of the largest pools at Villa del Palmar Cancun, the waterfall bridge pool is great fun for kids and adults of all ages. The huge bridge is cascaded in water, making you feel like you are in the midst of some jungle waterfall.
6. Baby Sitting Services
For a charge, Club Caribe members can call upon the services of a professional babysitter to look after your littleones.
7. Beach Party
Another of Club Caribe's top 10 family activities is the beach party. Once a week you will have the chance of joining the activities team for a fun beach party with DJ and dancing. Your kids will have a great time at the beach party.
8. Dancing Lessons
In preparation for the beach party, get your children up and dancing in the afternoons. Dance class are held most days on the pool deck.
9. Members Cocktail Gathering
The Members Cocktail Gathering is free for all Club Caribe members. The current schedule for the gathering includes a game of Mexican Lotto, which is great fun for all the family.
10. Karaoke
If you have budding popstars in the family. Club Caribe's karaoke night will give you a chance to shine. Choose your favorite songs and join the talent at Villa del Palmar Cancun.