When you're planning a wedding it can be really hard to keep all those proverbial plates spinning. Whether you've dreamt of an intimate affair or an extravagant event the laundry list of things to do is never short. That's why Garza Blanca Preserve Resort & Spa is the perfect place to go to when you want to make your fairy-tale wedding a reality. This luxurious five star resort offers different packages to those who want to let others take care of all the nitty gritty details.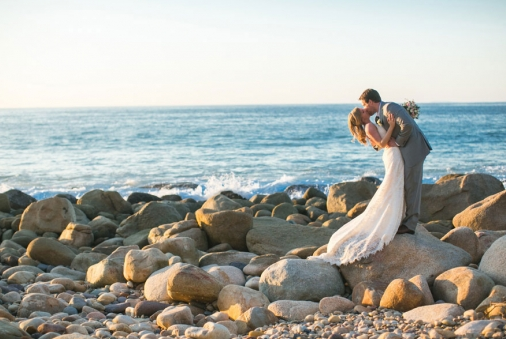 Your Wedding Ceremony at Garza Blanca
The ceremony offered to you by the Garza Blanca Residence Club is unique and wonderful in no small part because of the gorgeous tropical surroundings. The Garza Blanca Preserve is placed between the Sierra Madre Mountains and the crystalline waters of the Banderas Bay. You can choose between three wedding ceremony packages: Gemstone, Crystal, and Jewel, and two reception packages: Gold and Diamond. Each of these packages is designed to give you the very best you can get for your budget.
Wedding Ceremonies at Garza Blanca
The packages on offer to those who choose to have their wedding at the Garza Blanca are designed to take care of every detail from the biggest to the smallest, and to make sure that every ceremony is as unique and special as the couple it celebrates. Each package includes a range of gorgeous flower arrangements that can be placed in or around an ocean view gazebo, a matching bouquet and boutonniere, and even some little extras like spa treatments and room upgrades, depending upon your budget and the size of your wedding party.
Wedding Receptions at Garza Blanca
Your classy and sophisticated wedding ceremony will, of course, require an elegant reception to make sure that you and your guests celebrate in style! The reception packages offered by the Garza Blanca Residence Club are designed to make sure that your wedding reception is given as much care and consideration as the ceremony itself.
You'll have the option of an introductory cocktail hour, and the finest appetisers as well as a two or three course meal at some point during the night. You can also opt to have late night snacks, if you wish, and an open bar to make sure the party really gets started. The seating, cake, and décor of your reception room are all of your own choosing, of course, so you can really put your mark on the day.
Make your Garza Blanca Residence Club membership worth it with a wedding at your home resort.