When you decide upon a destination wedding, it's usually because you want to get away from the usual stress and frenetic atmosphere of wedding planning. This is why the Villa del Palmar in Cancun offers a selection of unique packages to ensure that your wedding day is as wonderful and unique a you are.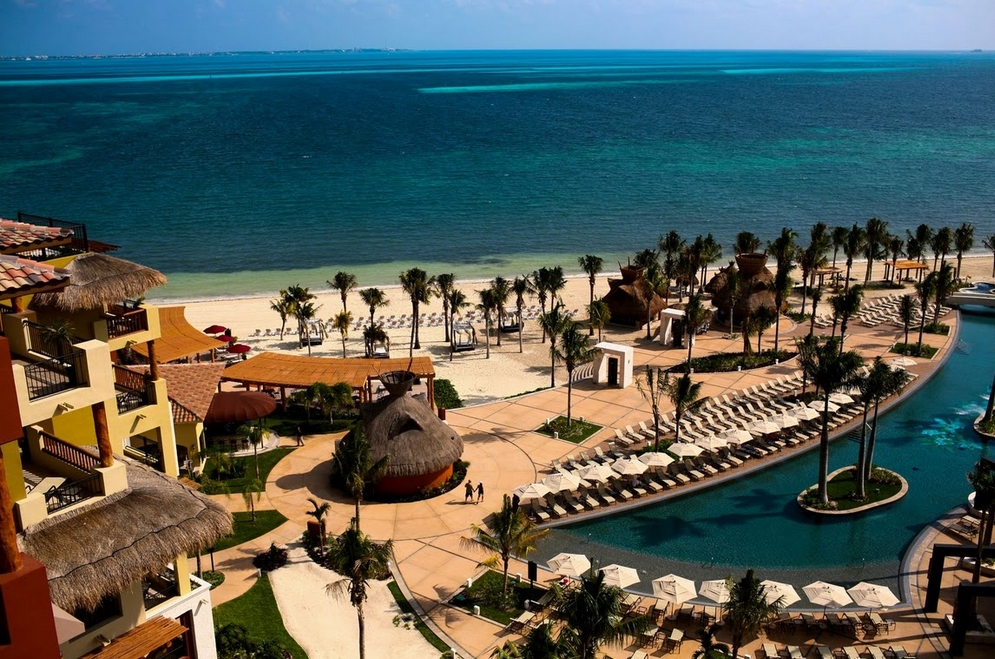 Here are just some of the ways that Villa del Palmar Cancun will ruin you forever
Reserve a Love is in the Air package for free with 35 rooms
When you stay in Cancun you'll see that love is, indeed, always in the air! That's why the Villa del Palmar Cancun has named its most popular package, Love is in the Air. This package is designed to give those couples who want an understated wedding an elegant and sophisticated day. The package comes with a romantic ceremony, overlooking on the Caribbean waves and turn down service on the wedding night. What is most great is that it is free when booking of 35 rooms for your guests. Be sure to make use of the services of the resort's professional wedding planners, after all they're there to make sure that your big day is classy and gorgeous- just like you!
Opt for a Love Me Tender package and get extra treats to spoil you
This package is designed to spoil those who are looking to make a bigger deal out of their big day, and as such has all the goodies contained in the Love is in the Air package as well as a few others. For one thing, the Love Me Tender package comes with a gorgeous tropical bouquet and boutonnière for the bride and groom. You will also get a candle lit dinner on the beach for you and your partner. The Love Me Tender package is free when you book 45 rooms which makes it perfect for bigger wedding parties.
Choose an Endless Love package to truly stand out
For those couples who want a little something more, to make their wedding really stand out, the Endless Love package will ruin you forever, providing the perfect day with additional pampering. You can choose to either have the Noche Romantica couples Spa ritual which includes fresh strawberries, sparkling wine, and a 50 minute massage, or the Fair Beauty package. The second treatment is centred around the bride, and contains make-up and hair styling, a manicure, and a pedicure.
Add a photographer to fly to the moon
The Fly Me to the Moon package also includes a session with a photographer in addition to all the elements offered by the Endless Love package so that you can have some wonderful pictures to treasure.
Choose professional wedding planners to makes sure your big day goes down without a hitch! You wedding should "ruin you forever" in the most positive sense of the saying.