Of all the resorts in Cancun, Villa del Palmar Cancun Beach Resort & Spa is widely considered to be among the best. This five star beach resort and spa is located in a luxury complex in Cancun's Playa Mujeres zone. The quiet location set apart from the bustle of the hotel zone makes it perfect for families, couples and friend groups looking for exceptional accommodation in an idyllic location.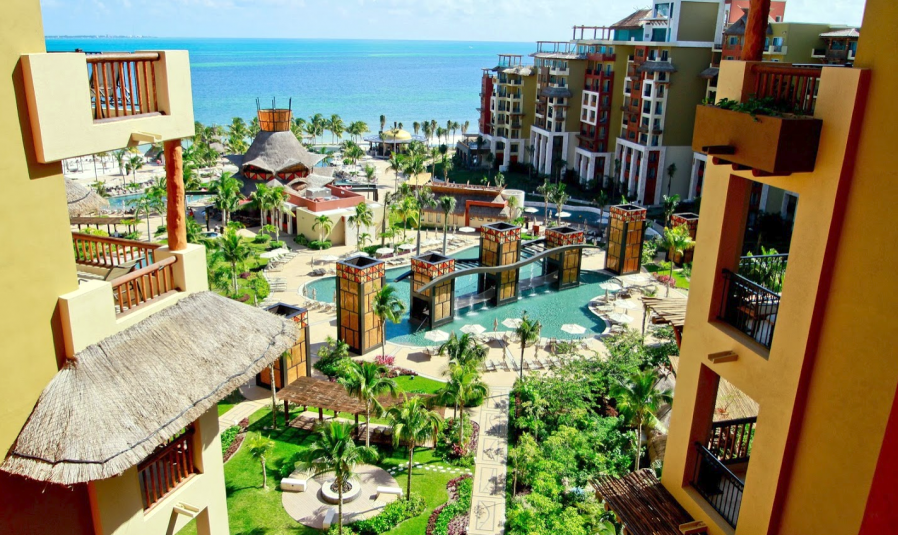 Villa del Palmar Cancun's accommodations are five star quality; even the most economical suites are bigger than the average hotel room. In fact, most one bedroom suites and larger are big enough for a family to live in! The luxurious accommodations will exceed the expectations of even the most well travelled of guests and, better yet, 90% of the rooms have a sea view and those that don't enjoy a garden view on the lower floors.
The Luxury Residences at Villa del Palmar Cancun, which are specialty suites such as penthouses and lofts, are the crown jewels of the resort. These specially appointed limited edition suites have that extra touch of opulence and exclusivity. Their huge terraces, private outdoor hot tubs, private chef and butler service are the cherries on top of the icing. There is also a residential loft suite that encompasses two floors and even has a bed that looks like its hanging in mid air!
Villa del Palmar Cancun is also renowned for having a variety of gourmet restaurants on site, making all inclusive a fine dining affair. The cuisine at Villa del Palmar Cancun matches the high level of the fine dining found throughout Cancun. The food on offer ranges from Mediterranean, Mexican and Italian to Japanese and Pan Asian cuisine – all inclusive guests might find it difficult to stop eating! Especially when you consider that there is a steakhouse, two snack bars and room service too!
Villa del Palmar Cancun caters to all kinds of guests – whether you want to sit on the beach with a cocktail, enjoy some spa therapy at the world class Village Spa or take part in the resort activities! There are lots of free on-site activities to get involved in from yoga, pilates and tai chi to games on the beach, snorkelling and kayaking! You could also take one of the wonderful organized trips which you can purchase from the tour agent: you could go swimming with whale sharks or visit Mayan ruins in the surrounding area.
And finally, as far as customer service goes, reviews and comment cards stand witness to the fact that the Villa del Palmar Cancun has a warm, friendly atmosphere and super helpful staff to make your vacation perfect!