Hotel Mousai is the latest architectural wonder found at Garza Blanca Residence Club available for timeshare members and paying hotel guests aged over 16 years old. This 85-acre luxury residence club in Puerto Vallarta, Mexico has lush jungle, mountains, rivers, and secluded waterfalls. As a natural wonder, Garza Blanca is considered a nature preserve and spa that gives Garza Blanca Residence Club members access to both Garza Blanca Resort or Hotel Mousai.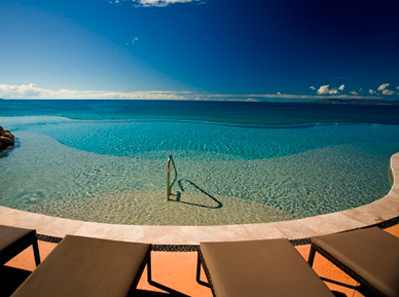 Why Hotel Mousai?
Hotel Mousai is the perfect choice for Garza Blanca members seeking to have an unforgettable adults only vacation. It does not matter your age because there is something for all adults to enjoy when they buy membership at the Garza Blanca Residence Club or at Hotel Mousai.
Hotel Mousai Luxury Suites
Garza Blanca Residence Club members accumulate points that can be used to reserve rooms at Hotel Mousai. Depending on how many points members are will to use towards their reservations, membership extends to the lavish suites offered at Hotel Mousai. The Mousai Suite offers members a stunning ocean view and a private balcony jacuzzi for each room. Modern decoration, premium linens, and plush towels make for a VIP experience while opting to use your membership to stay in these luxury rooms.
The Pool on the Roof
A star attraction of Hotel Mousai at the Garza Blanca Residence Club is the extravagant pool that sits on top of the roof of the hotel, called the Rooftop. This novelty gives you a spectacular view of Banderas Bay. So get yourself a few drinks or try out some really cool treats while relaxing away in the sun. You can also take advantage of the VIP spot on the beach for Mousai residents, and visit other pools at the Garza Blanca Preserve.
Spa Imagine and More
Spa Imagine is located on the 15th floor of Hotel Mousai at Garza Blanca Residence Club and is considered a haven of relaxation. The hydrotherapy unit has a huge whirlpool, vitality pool with 6 cycles, pressure massage shower, and comfort loungers you can use prior to or after your spa or skin treatment. The 16th floor houses the ultra modern gym and yoga room. If you like outdoor fun, you can head over to the jungle-themed fitness center to play a game of tennis, basketball or squash. Or, you can sit back and enjoy the sun in one of the summer houses.