Otherwise known as the Los Arcos rock formation these beautiful islets which lie just off the coast of the Garza Blanca Preserve are iconic. They feature in the unique skyline of Puerto Vallarta; the perfectly shaped horseshoe of Banderas Bay is complemented by the silhouette of these islets in the distance. Of course the skyline inland is just as wonderful; the towering spire of the Church of Guadalupe illuminates the nights, and the sweeping jungle mountains frame the city by day. If you're yearning to be shown something that will stick in your mind forever then Puerto Vallarta and the Los Arcos de Mismaloya are just what you need.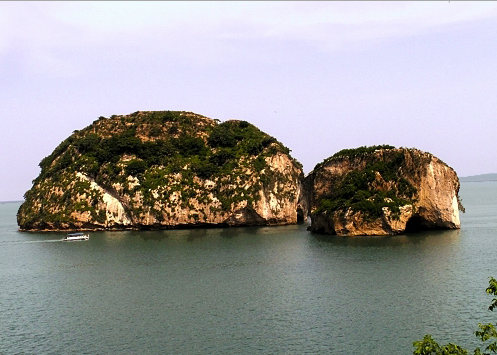 Los Arcos de Mismaloya
These islets are a National Marine Park and nature reserve. In fact they have been since 1984 because of their extraordinary beauty, and the unique and fragile ecosystem that they provide a habitat for. Here you can see exotic birds, fish, and marine wildlife whether you're on the shore or exploring the unique system of caves, tunnels and arches that exist below the water. You can see these subaquatic geological wonders by swimming, diving, and snorkelling!
The locals of Puerto Vallarta and Mismaloya are incredibly proud of these landmarks, and visitors come in their thousands every year to enjoy them. Those that stay on the Garza Blanca Preserve, however, will find that they can enjoy an unrivalled view of the Los Arcos de Mismaloya as the landmarks a visible both from the hotel lobbies and from some of the resorts rooms! There is even the option to paddle-board or kayak up to the islets free of charge; the resort will provide you diving and snorkelling equipment should you wish in. In fact you can even go with an expert guide who can tell you all about the wildlife and habitats found in and around the islets.
The Los Arcos de Mismaloya islets represent something quintessentially Mexican, and moreover something unique to Puerto Vallarta. A visit to these stunning and unique rock formations will excite and inspire more than just geology nuts; you'll find that you take home memories to last a lifetime!
Los Arcos de Mismaloya in Puerto Vallarta